12 Stories Campaign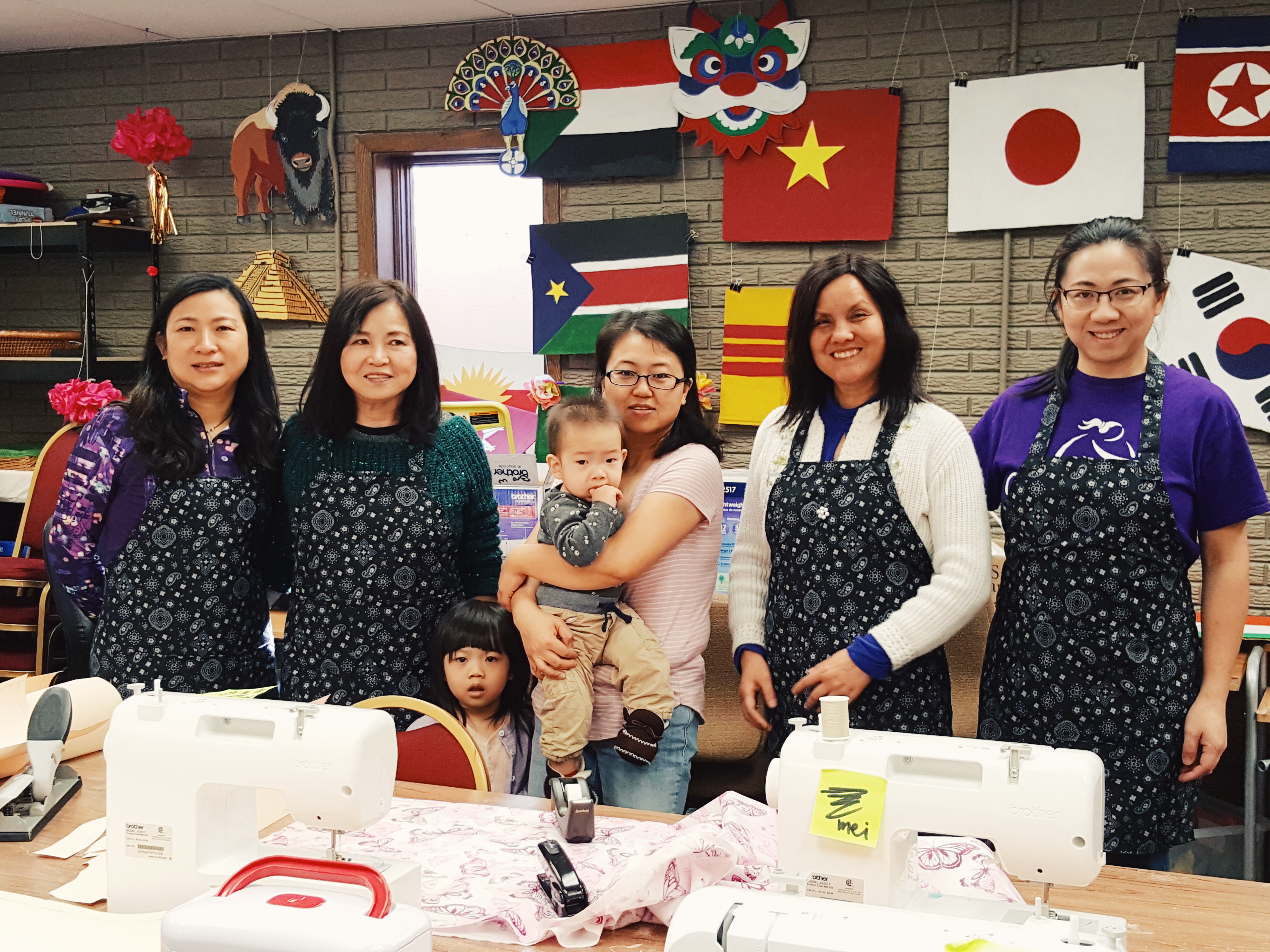 ---
---
Sewing Class.
The Asian Community & Cultural Center (ACCC) supports and empowers all refugees and immigrants through programs and services. Every year there are different programs offered for people to gain new skills, learn about different subjects, and get together to be part of a community.   
Programs like this sewing class are a great way to open up social life, meet new people, gain a new skill. Currently the Cultural Program Coordinator, Rebecca Reinhardt is leading her second sewing class at ACCC. Her class meets once a week for 10 weeks, where the classes are composed of two sessions. The first part of the class focuses on the basic components of sewing and learning the steps to sewing different types of materials and clothing. The second part of the class is education based. Different topics are discussed from topics that concern their community, to health education and exercise.
Mei Chen a new member this year and says she enjoys the classes because she is learning a new skill, and wants to use it to make traditional clothing in the future. "It's a new technique I wanted to learn and helps me get familiar with the sewing machine and all these details. We have made aprons and it's very exciting. It's a good program."
Rebecca Reinhardt says, "Through this program women are able to gain a new skill through this sewing class we're adding education about domestic violence, financial education, self-protection ...to know how to do banking in the U.S. We hope they learn so they are more independent, strong, confident and are able to live a normal life. The piece they work on they donate and support the Asian Center."
To ensure the continuous impact on programs like this, please donate to the Asian Center at www.lincolnasiancenter.org by clicking "Get Involved" and scrolling down to "Donate".