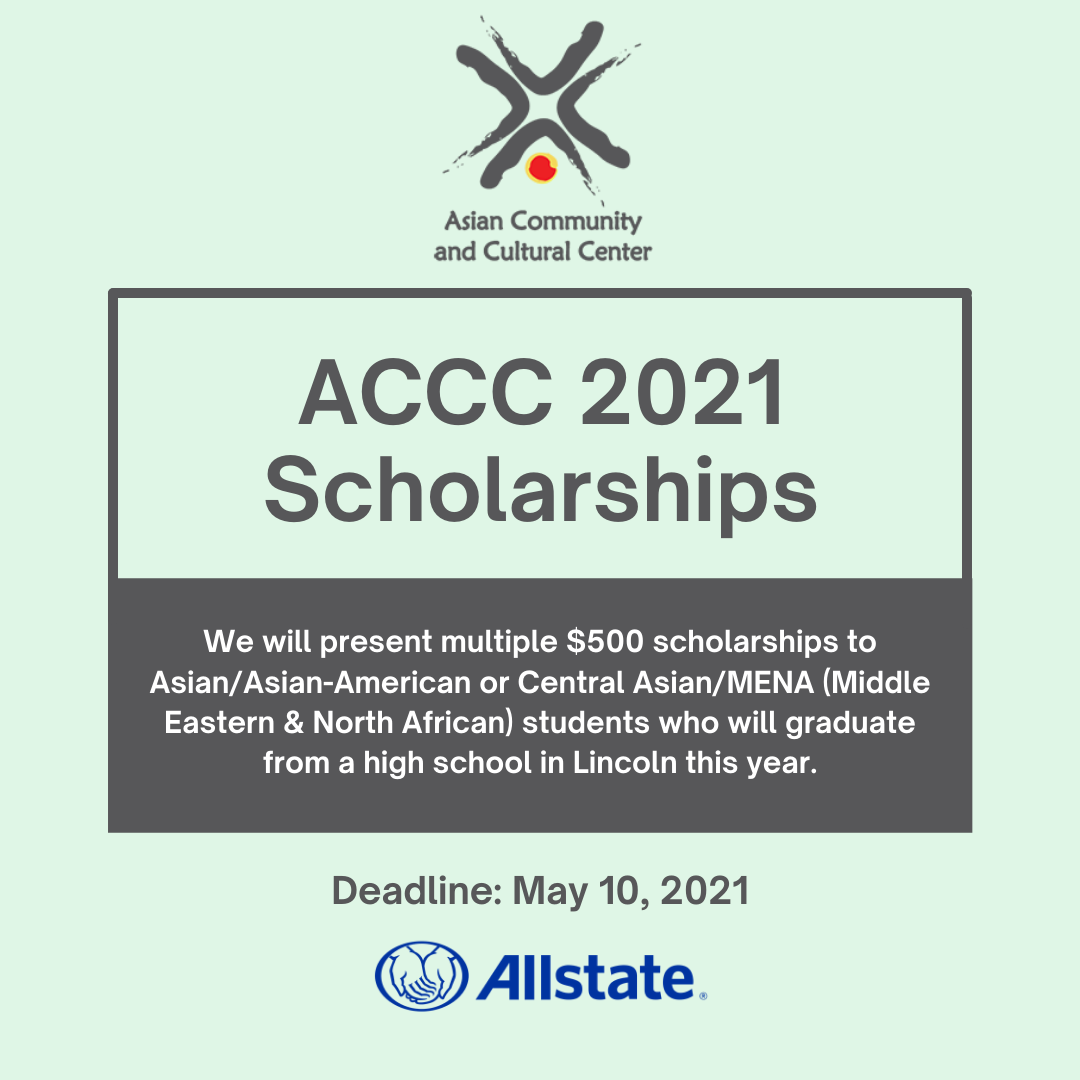 The Asian Community and Cultural Center's mission is to support and empower all immigrants and refugees while sharing our cultures with the entire community through our programs and services. With that in mind, we are excited to once again be offering scholarships to students in our community this year!
We will present multiple $500 scholarships to Asian/Asian-American or Central Asian/MENA (Middle Eastern & North African) students who will graduate from a high school in Lincoln this year*. The scholarship may be used for any vocational, community college, or university expense in the United States.
* Exceptions can be made for students with non-Asiatic roots who have substantially contributed to the Asian Center through volunteer work or have participated in any of its youth programs.
The application forms can be found below.
Applications should be completed and returned to the Asian Community and Cultural Center by emailing natalie@lincolnasiancenter.org OR by mail (144 N 44th Street Suite A, Lincoln NE  68503, Attn: Scholarship Committee) with a postmark no later than May 10, 2021.
Questions can be sent to Natalie Wiebelhaus at natalie@lincolnasiancenter.org or answered by Asian Center staff at 402-477-3446.