Sheila Dorsey Vinton has worked as Executive Director/CEO of the Asian Community & Cultural Center since February 2014. Her background in refugee and immigrant studies and biocultural approaches to health contribute to the success of the Asian Center in developing programs that meet the needs of its clients who come from all over the world to make their home in Lincoln, Nebraska. Ms. Vinton enjoys the opportunity to serve the Lincoln community on several boards and steering committees to promote health, early childhood education, and community development. 
Duy Linh Bui has been working at the Asian Community & Cultural Center since 2006 under its Minority Health, Family Resources, Domestic Violence, and Senior programs. She has a bachelor's degree in Education in Vietnam, and she received her associate degree at Southest Community College in Business Information Technology in 2008. She is also a trained interpreter in medical and community fields. Her daily tasks include helping Vietnamese refugees and immigrants to access services for basic needs such as health care, employment, and housing. With more than 10 years of providing services to the community as a Vietnamese liaison, she has extensive knowledge and broad experiences in healthcare, legal, and social services systems.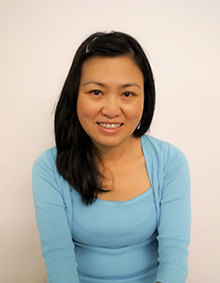 Ha Nhieu serves her Vietnamese clients in  Family Resources, Minority Health, Domestic Violence, and as a community breast feeding educator.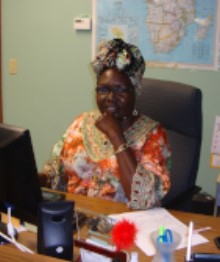 Khamisa began working at the Asian Center in 2007 primarily as the Women's Program Manager.  In this position she runs and coordinates the Mother-Daughter Circle, which is a program that promotes healthy relationships between teenage daughters and their mothers. At the center, she also works as a translator for those who speak Arabic, she develops and conducts activities to promote healthy living amongst elderly refugees, and works with a women's group to empower and support women who are domestic violence survivors. Khamisa has received training as a Domestic Violence Advocate, a Community Breastfeeding Educator through Milkworks and a Community Health Worker. In 2013 Khamisa received her Bachelor's Degree in Psychology & Human Services from the College of Saint Mary. 
khamisa@lincolnasiancenter.org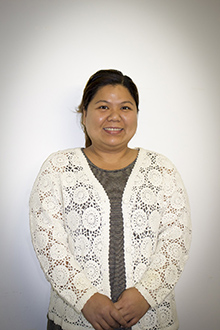 Saaehmoo began working at the Asian Center as one of the Karen Cultural Coordinator in 2014. She spends many of her hours serving the Karen community by translating mail and other documents for clients and serves as an interpreter at appointments. She also teaches citizenship class to Karen seniors and helps coach many of the Karen seniors with maintaining a healthy diet and managing their diabetes and glucose levels. Saaehmoo is currently working on her MBA in Business Management at Doane University where she graduated with her BA in Organizational Communication in 2015. Saaehmoo is also certified as a teacher for Creating Lasting Family Connections.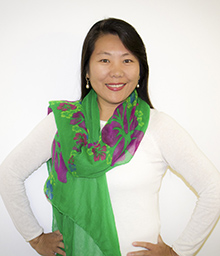 Rebecca began working at the Asian Center in April of 2014. She serves the center as the Cultural Programs Coordinator, Community Breastfeeding Educator, Community Health Worker, and as a Domestic Violence Advocate. In these positions she organizes annual cultural events hosted by the Asian Center, such as the Harvest Moon Festival and the Lunar New Year Celebration. She also gives presentations to other organizations and groups throughout the community about the Asian Center. Through her other roles at the center she educates the community on breastfeeding, educates clients on the importance of having a healthy life style, and works with women facing domestic violence issues and concerns. Rebecca is originally from China where she graduated from the Beijing Broadcasting University in 1981. She then worked at the Public Radio Station as a news announcer for 11 years before coming to America and beginning a life with her husband here in the states.
rebecca@lincolnasiancenter.org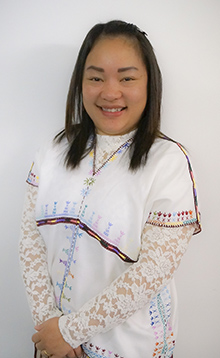 Htoowah began working at the Asian Center in July of 2015. She serves the center as a Karen Community Advocate, a Community Health Worker, and a domestic violence advocate. In these roles she helps her clients apply for citizenship, green cards, public assistance and whatever else they made need help with. She helps clients make appointments and also serves as an interpreter and will go with clients to their appointments. She also serves as the driver for the Karen Senior program and makes sure that all who want to attend the program are able to get to the center. Htoowah came to the U.S. in 2009 and finished her ESL and interpreter classes at Southeast Community College shortly after. Before coming to the Asian Center she worked as an interpreter with Language Lincoln as an on-call interpreter for the Lincoln Public Schools and worked as a dietary aide at Sumner Place Nursing Home. Htoowah is trained as a Community Health Worker, a domestic violence advocate, and a teacher for Creating Lasting Family Connections.
htoowah@lincolnasiancenter.org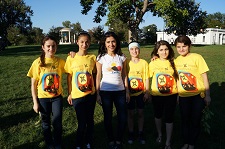 Sawsan has been working at the Asian Center for a year as the Yezidi Advocate. She coordinates the Yezidi Seniors groups and teaches English language classes. Sawsan also is available to help with translating and any other needs of the Yezidi community. Sawsan is currently enrolled at Southeast Community College pursuing her nursing degree.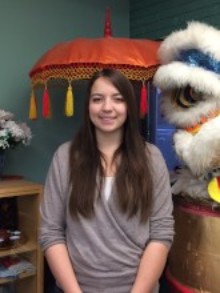 Candace began working at the Asian Center in the Fall of 2016.  She serves as the Youth Program Coordinator through AmeriCorps. 
candace@lincolnasiancenter.org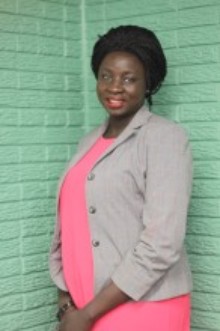 Yom works as one of the Sudanese Advocates at the Asian Center.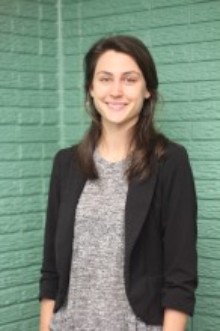 Kelsey began working at the Asian Center as an AmeriCorps member and is now back serving as the Education Coordinator. Kelsey teaches citizenship classes and English classes at the center. 
Samia began working at the Asian center in November of 2016 and serves as the Middle Eastern Advocate.