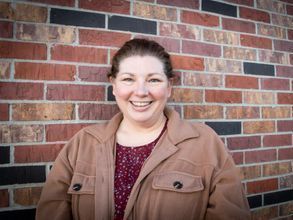 Sheila Dorsey Vinton has worked as Executive Director/CEO of the Asian Community & Cultural Center since February 2014. Her background in refugee and immigrant studies and biocultural approaches to health contribute to the success of the Asian Center in developing programs that meet the needs of its clients who come from all over the world to make their home in Lincoln, Nebraska. Ms. Dorsey Vinton also enjoys the opportunity to serve the Lincoln community on several boards and steering committees to promote health, the arts, and community development.
Duy Linh Bui has been working at the Asian Community & Cultural Center since 2006 under its Minority Health, Family Resources, Domestic Violence, and Senior programs. She has a bachelor's degree in Education in Vietnam, and she received her associate degree at Southest Community College in Business Information Technology in 2008. She is also a trained interpreter in the medical and community fields. She helps Vietnamese refugees and immigrants access services for basic needs such as health care, employment, and housing. With more than 15 years of providing services to the community as a Vietnamese liaison, she has extensive knowledge and broad experiences in healthcare, legal, and social services systems.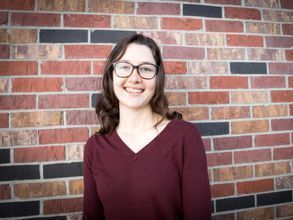 Lee Kreimer serves as the Programs Manager. She supports community advocates at the Asian Community and Cultural Center by organizing health and wellness activities and community education classes for seniors (65 and over), Citizenship classes, English classes, and other educational programming. She also manages ACCC's internship program and volunteers and provides support for other administrative tasks.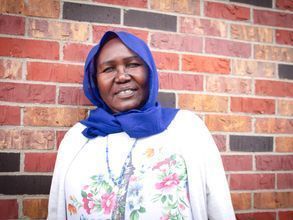 Khamisa began working at the Asian Center in 2007 primarily as the Women's Program Manager.  In this position, she advocates for women and directs projects to promote financial literacy and empowerment. She also works as a translator for those who speak Arabic, and develops and conducts activities to promote healthy living amongst elderly refugees. Khamisa has received training as a Domestic Violence Advocate, a Community Breastfeeding Educator through MilkWorks, and a Community Health Worker. In 2013, Khamisa received her Bachelor's Degree in Psychology & Human Services from the College of Saint Mary.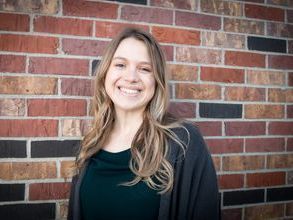 Natalie Wiebelhaus is our Youth Program Manager. She leads the team that serves youth in our high school and middle school case management and programs at Lincoln High School, Lincoln Northeast, Lincoln North Star, Park Middle School, Lefler Middle School, Goodrich Middle School, and Dawes Middle school. The youth staff team also runs the Saturday Sudanese Youth Club that meets at the Asian Center on Saturdays, as well as annual events such as Camp Culture, Untold Migrant Stories Showcases, and Student Recognition Events.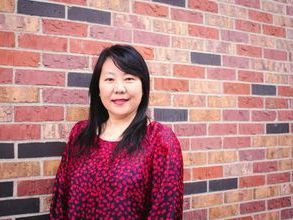 JueYezi (Rebecca) Reinhardt
Rebecca began working at the Asian Center in April 2014. She organizes annual cultural events hosted by the Asian Center, such as the Harvest Moon Festival and the Lunar New Year Celebration. She also provides and cultural education and presentations to other organizations and groups throughout the community about the Asian Center. In her other roles at the center, she educates clients on the importance of having a healthy life style, educates the community on breastfeeding, and works with women facing domestic violence issues and concerns. Rebecca is originally from China where she graduated from the Beijing Broadcasting University. She then worked at the Public Radio Station as a news announcer for 11 years before coming to America and beginning a life with her husband here in the U.S.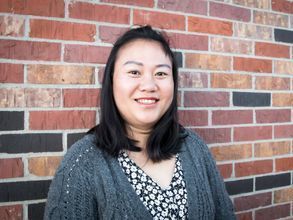 Lanetta (PoePoe) Edison-Soe
Lanetta (PoePoe) Edison-Soe, MSW, is our Health Programs Coordinator and Karen Community Advocate. She has many years of experience serving our Karen, Burmese and Thai-speaking refugees and immigrants and supports our Family Resources Program and Senior Program as a Community Health Worker, Domestic Violence Advocate, and more.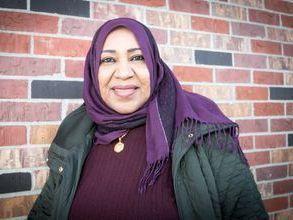 Samia serves as the Middle Eastern Advocate and helps clients as a community health worker. She does RentWise classes and provides financial education classes for women.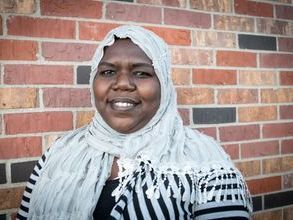 Ommohal Koko works as the Sudanese Programs Assistant in our Women's Program, helping support and empower women in our community.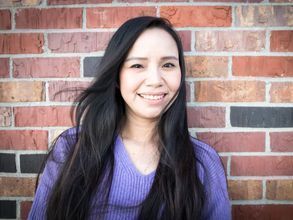 Thuy Ngoc Ho is one of our Vietnamese Community Advocates. She supports our Vietnamese-speaking clients and helps run our Seniors Program.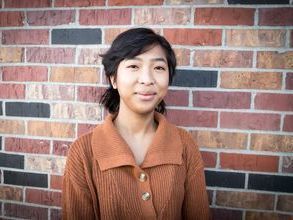 Lwe Say is a Karen Community Advocate and helps support our Karen-speaking clients with a wide variety of services, helping bridge language barriers and gain access to resources.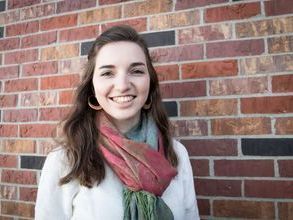 Joy Oyebefun is a Family Resource Program Coordinator and she also serves as the Asian Center's Intern and Volunteer Coordinator. She organizes our education classes for adults, coordinating with other agencies to offer beginning and advanced English classes for the community.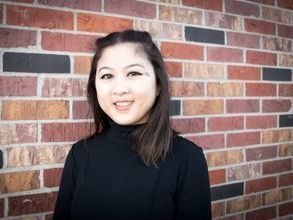 Tiffany has a Bachelor's degree in Child, Youth, and Family Studies from the University of Nebraska-Lincoln. She leads the Senior Program group for Karen speakers, and coordinates Translation and Interpretation Services, and helps manage grants. Tiffany also serves as a Vietnamese Community Advocate for our Vietnamese speaking clients, assisting with phone calls, bridging the language barrier, and helping them gain access to resources.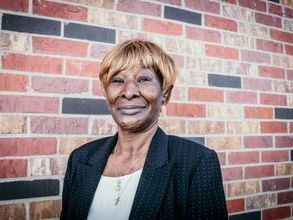 Donna is our receptionist at the Asian Center, she handles incoming calls, greets clients, and helps to keep the office organized. In her free time, Donna loves to garden and spend time with her grandchildren.
Jenn Worley is the Youth Program Coordinator, coordinating all of the programs and case management for Yezidi youth. She leads programming for Yezidi students at Lincoln High School, Lincoln North Star, Lincoln Northeast, Goodrich Middle School, and Park Middle School. Yezidi youth programs are aimed at celebrating culture, as well as preparing refugee and immigrant students for their futures.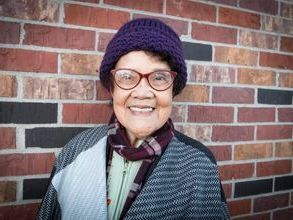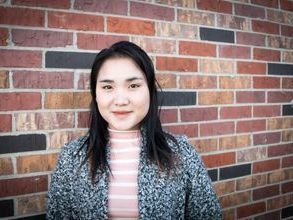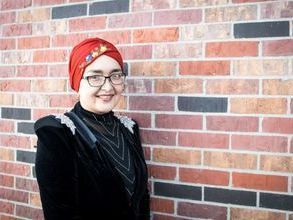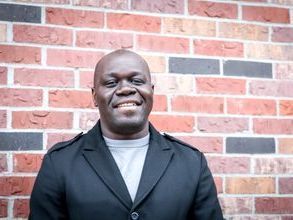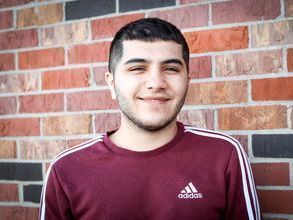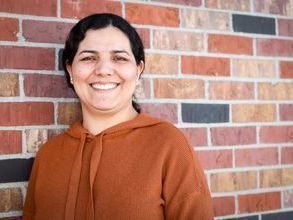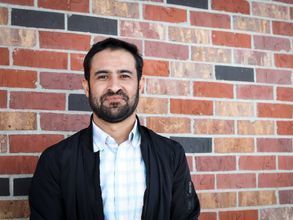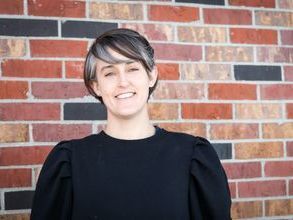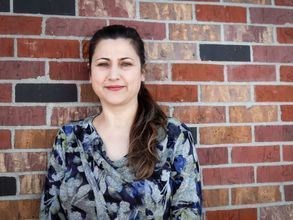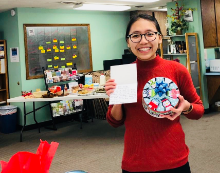 Thu Le is a Vietnamese Community Advocate. She helps clients manage their health and works in our Women's Program. She helps families get access to the resources that they need in the community.
Not Pictured:
Marwa Parwani | Afghan Community Advocate
Rania Omer | Women's Program Assistant & Sudanese Community Advocate
MariaElena Villasante |